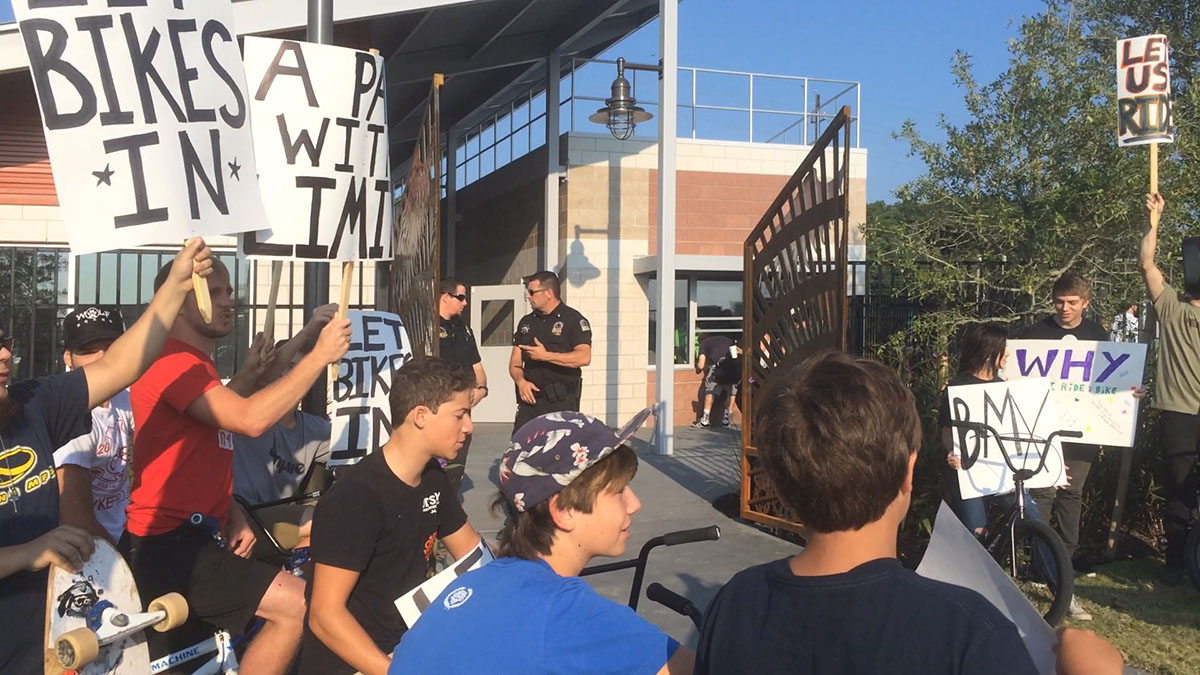 A good amount of local BMXer's showed up at the public grand opening of the new Spring Texas Skate Park. There were dozens of riders holding signs protesting the rule of "No Bikes Allowed". Its pretty ridiculous that  the city would open something with limitations like this. BMX is not the only thing not allowed, you also cant take your kids that ride scooters, or roller blades, or even the extreme wheelchair riders. Its a bummer to see this happen to our city. It sure does limit them to the amount of people they can draw in from other states that participate in these various extreme sports. The local economy (e.g., near by gas stations, hotels, and restaurants) will suffer potential revenue loss as a result from this.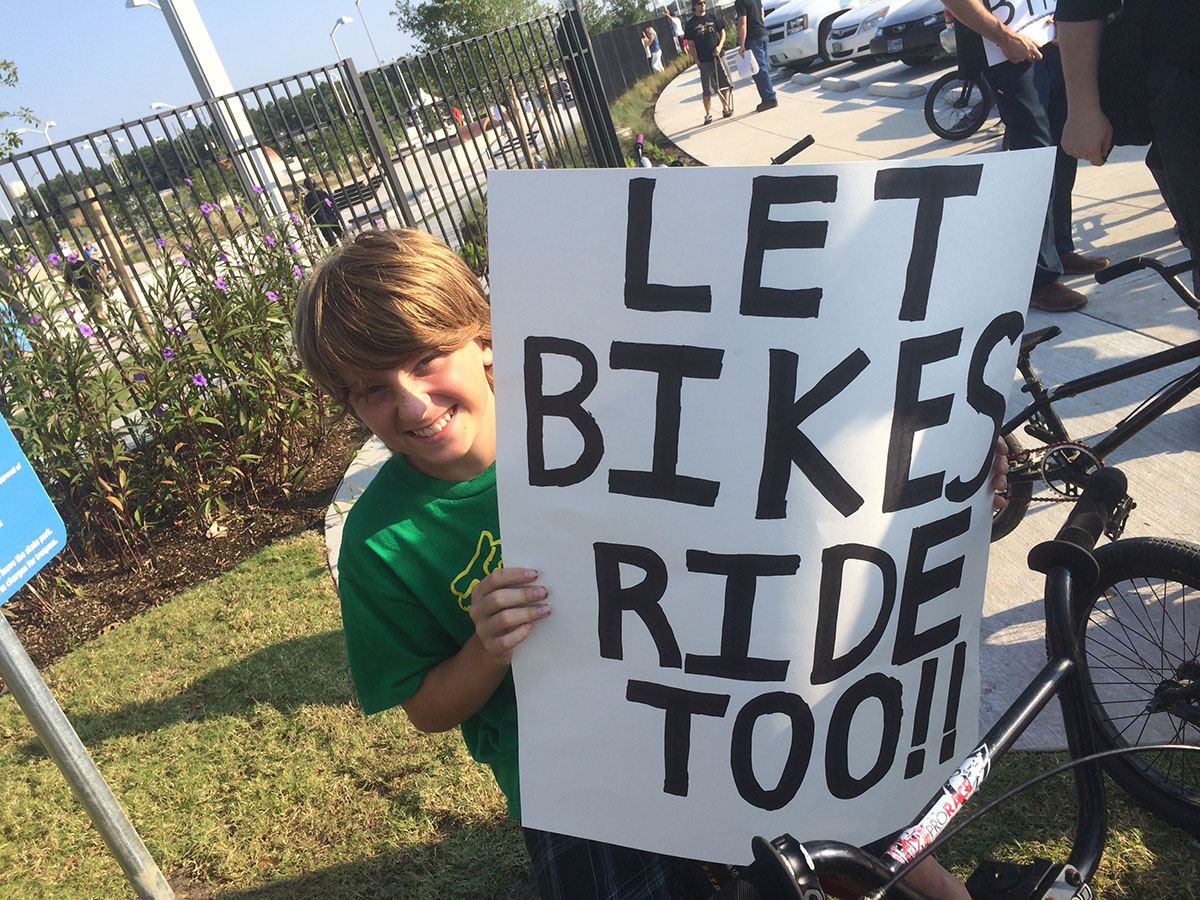 A few quotes from the KRTK Channel 13 news article –
Derrick Hayes has been skating for over 3 decades now. He says the 78,000 square feet park was just what the city needed for skaters young and old.
"Skateboarding is like football and basketball," Hayes said. "It's an avenue to keep kids out of trouble give them something to do."
What Mr Derrick Hayes has mentioned is very true. But don't you think we should all have the opportunity to "stay out of trouble"?
But not everyone is happy. With security guards watching over, more than two dozen protesters staged outside the parks gate because unlike some other skate parks, this park doesn't allow bike riders.

"It's not fair," said Nick Martinez. "Why? because they get all the good skate parks and bikes don't do anything and they won't let us ride."

"I'm paying my taxes for nothing," said protester Kathy Broussard.

Officials with the Greenspoint Redevelopment Authority who built this park say it isn't about keeping riders out but keeping them safe.

"

Imagine all these skaters here and you put BMX bikers in the mix you can have collisions and you can have accidents," said Sally Bradford.
Obviously Sally Bradford doesn't know shit about "Skateparks". In the damn video above two kids about collide. People learn to get into a flow and alternate and take turns. It doesn't matter if you are on a skateboard, scooter, roller blades, or a bmx bike. Step your game up Sally, you just showed you are as ignorant as you look about "Skateparks".